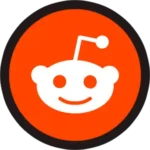 ReVanced Reddit Extended
Get an Ad-Free Experience while Redditing.
Version: 2023.38.0
What is ReVanced Reddit Extended?
ReVanced Reddit Extended patches are forked versions of ReVanced Reddit patches. However, Inotia00 managed to make more features that aren't available in the vanilla edition.
All important features are explained below. Kindly visit the patches page for new additions.
Ad-Free
Get a super cool experience without ads while Redditing. So, no ads mean you can pay attention to the particular topic you browse.
Sanitize Sharing Links
Usually, Google, Facebook and others put tracking parameters to know where the traffic comes from. So, Sanitize Sharing Links Removes those from the URLs when sharing links.
Premium Icons
Changing app icons is the premium feature which allows users to change the Reddit app icon. With Reddit ReVanced Extended, it's free.
Open Links Directly
There is no redirection from Reddit to the outer link. This will allow you to visit the outer link page much faster.
Open Links Externally
Links will be opened in an external browser app like Chrome. Now, you have the freedom to do things whatever you like with that visited page.
Hide Place Button
Hide r/place button in the toolbar.
Hide Navigation Buttons
You can hide navigation bar buttons if you want to.
Disable Screenshot Popup
Disables the popup that shows up when taking a screenshot.
How to Install ReVanced Reddit Extended APK on Android?
Please uninstall the official Reddit app before using our app. Otherwise, you will encounter "App not installed ss package conflicts with an existing package" error.
Step 1. Go to Android Settings >> Apps >> Reddit >> Uninstall.
Step 2. Download ReVanced Reddit Extended APK from above.
Step 3. Tap on the APK file.
Step 4. Allow unknown sources or Allow this source option.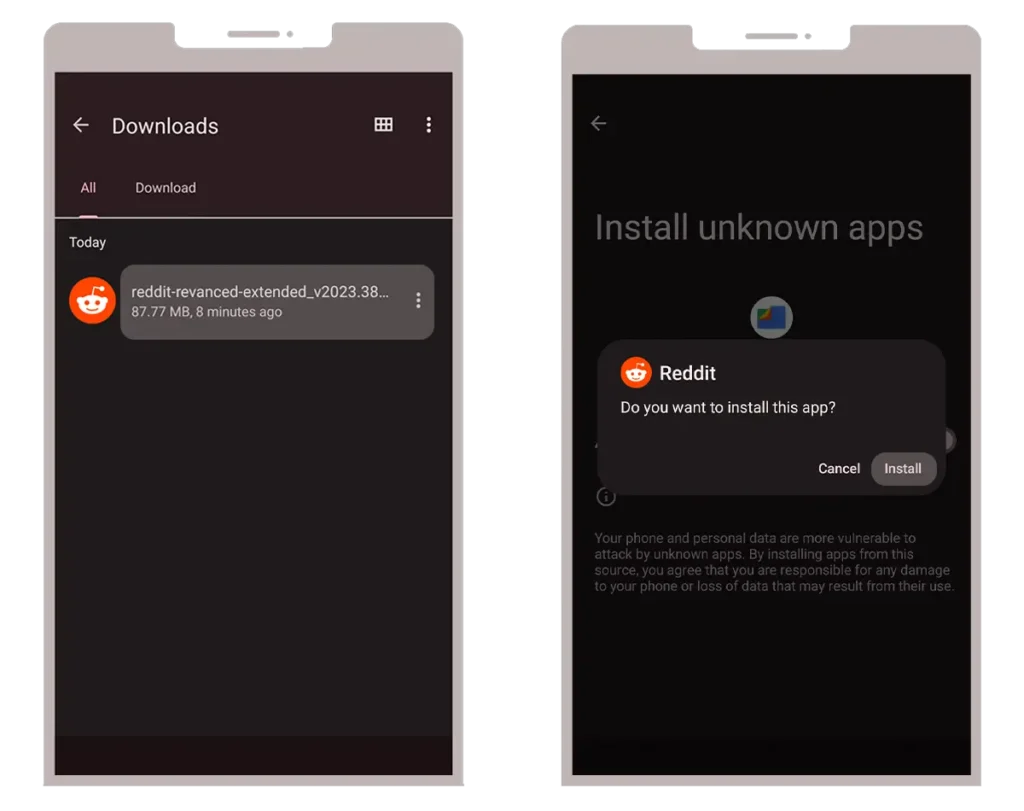 Step 5. Tap on the Install button.
Step 6. Then, tap on the Done button. That is all for the installation.
Now, you can log in with your username and password.