What is ReVanced for iOS?
ReVanced for iOS isn't really a project made for iOS devices by the official ReVanced Team (or) by inotia00 (or) by ReX. What we are sharing here is an alternate project named uYouPlus, which is an amalgamation of Open-source as well as Closed-source projects for iOS devices that allows users to have the most popular ReVanced/Vanced features on their iOS/iPad OS devices.
| | |
| --- | --- |
| Name | uYouPlus |
| Developer | qnblackcat |
| Version | 18.14.1 |
| Based on | uYou 3.0 |
| Size | 118 MB |
| Requirement | iOS/iPadOS 14.0+ |
Here are the most familiar features that give ReVanced for iOS vibes. 🙂
RYD
RYD (Return YouTube Dislike) is integrated into this app, which gives users the count of the number of dislikes that a video has.
Downloader
Downloader powered by uYou allows download Videos up to 4K, 60 FPS, Audio (Conversion) and Shorts. Enable through uYou >> Settings >> Video Player >> Enable.
iSponsorBlock
iSponsorBlock is a jailbreak tweak that implements the SponsorBlock API to skip annoying Sponsorships, Subscription Notifications, Interacts, Promos, Intros, and Outros
YouPiP
PiP (Picture in Picture) mode offers video playback in a small window when you minimize the YT.
Control Video Quality
You can set the default Video Quality ( range between 144p & 2160p or Auto) on WiFi and Cellular networks.
Ads-Free
Ads-Free is a real deal. Get an ad-free experience throughout the whole YT application.
Background Playback
uYouPlus allows playing video in the background even if you close YouTube or Lock your device.
4K HDR 60fps Videos
Watch Crisp 4K HDR content up to 60 FPS with this application on your iOS/iPadOS device.
uYou
uYouPlus is mainly based on this uYou tweak for iOS devices. It is a closed-source project developed by MiRO92. Read more about this from GitHub.
No Jailbreak
No need to Jailbreak your device to use uYou+. All you just need is an IPA file to sideload it using AltStore, Sideloadly, TrollStore, Scarlet and others.
YTUHD
Unlocks VP9 codec to ensure super high-quality video streams in 2K and 4K. Just enable it through Settings >> Video quality preferences.
Gestures Controls
Swipe Left/Right to increase/decrease Volume/Brightness/Seek.
How to Install uYouPlus IPA on iOS/iPadOS devices?
Apple's closed system won't easily allow users to sideload apps. It is somewhat hard for general people. So, people who are not that much technical need to read the guides below a few times to understand all things. I would suggest the Scarlet method for them.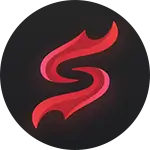 Scarlet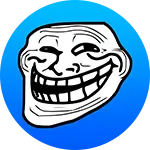 TrollStore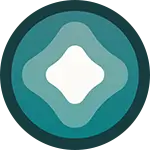 AltStore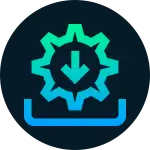 Sideloadly